Venerdì 6 maggio dalle ore 16:30 alle ore 18:30 si terrà il prossimo incontro Let's Talk @ VIGAMUS con un nuovo approfondimento videoludico dedicato ai nostri studenti dei corsi annuali! 🤓🎮
Ospiteremo Francesco Abbonizio, Techincal Artist e Art Director presso Jyamma Games, che approfondirà il tema "The Art of Direction"!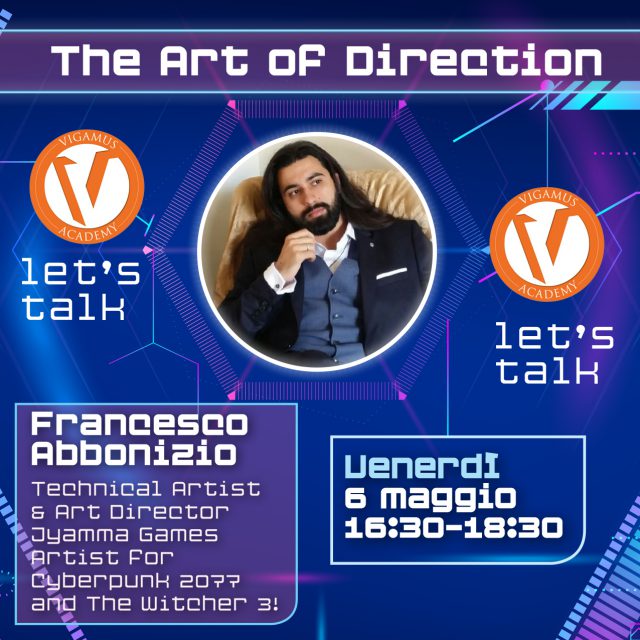 Francesco Abbonizio si definisce un RPG e Fantasy addict, da molti anni svolge la professione di game developer portando avanti la sua passione per l'environment e techincal art.
Dopo una laurea in game production e un master in game development, ha iniziato a lavorare nella game industry più di dieci anni fa, lavorando per aziende come CD Projekt Red e Ubisoft, e su titoli come Last Day of June, Cyberpunk 2077, Beyond Good e Evil 2. Il suo ultimo progetto come director, attualmente in fase di produzione è l'attesissimo Project Galileo👩‍💻🔥
Ti aspettiamo!